2012 News Archive
Meet director Kevin Sean Michaels at Son of Monsterpalooza
This weekend! The Son of Monsterpalooza convention is going on now, October 26 - 28, at the Marriott Burbank Hotel and Convention Center in Burbank, California. Kevin Sean Michaels, the director of Ingrid Pitt: Beyond The Forest will be at the Hollywood Book and Poster table -- please stop by and say hello!
Son of Monsterpalooza is a must-attend event for horror fans. Events include costume contests, monstrous makeup demos, and behind-the-scenes exposés from industry professionals. Of course there's a long list of special guests and plenty of vendors and artists ready to serve your holiday shopping needs.
The guests include Lisa Marie and George "The Animal" Steele, who you may remember from the film Ed Wood. Ashlynn Yennie, who appeared in Kevin Sean Michaels' Vampira Chant video will be a guest as well, on Saturday only. A very limited edition of the Vampira Chant on DVD will be available at Monsterpalooza -- a copy signed by Kevin and Ashlynn would be the perfect gift for that special horror fan in your life!
Please see the official website for all the convention information. Hope to see you there!
Back to Bend: new images from Ted V. Mikels' one-time home
Director Kevin Sean Michaels was recently in Bend, Oregon, for the BendFilm Festival. (His latest film, Ingrid Pitt: Beyond The Forest was an official selection, and he was also a panelist.) Coincidentally, Bend is also where Ted V. Mikels made his films from 1952 to 1962, so of course Kevin took the opportunity to see what Ted's old haunts look like now!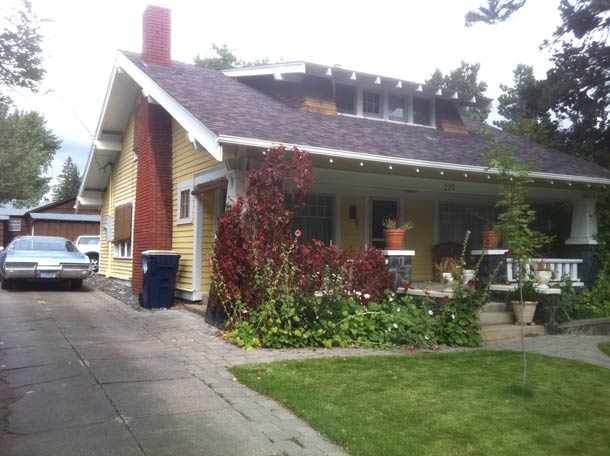 Above is the house in Bend, Oregon where Ted lived in the 1950's.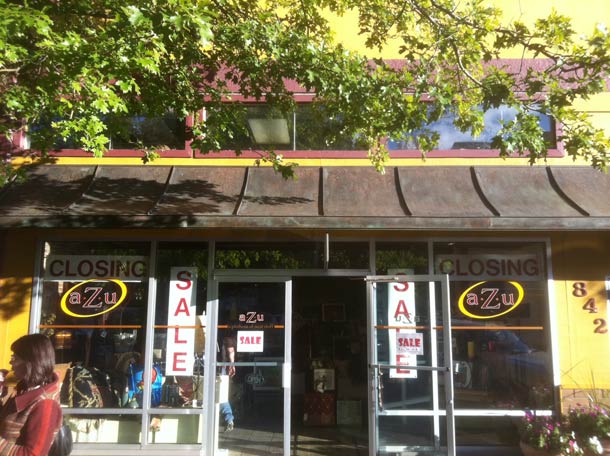 This is where Ted and his wife Geneva had their first store, Mikels Home Furnishings. Currently it is a store called AZU selling furnishings and gifts, which unfortunately is closing.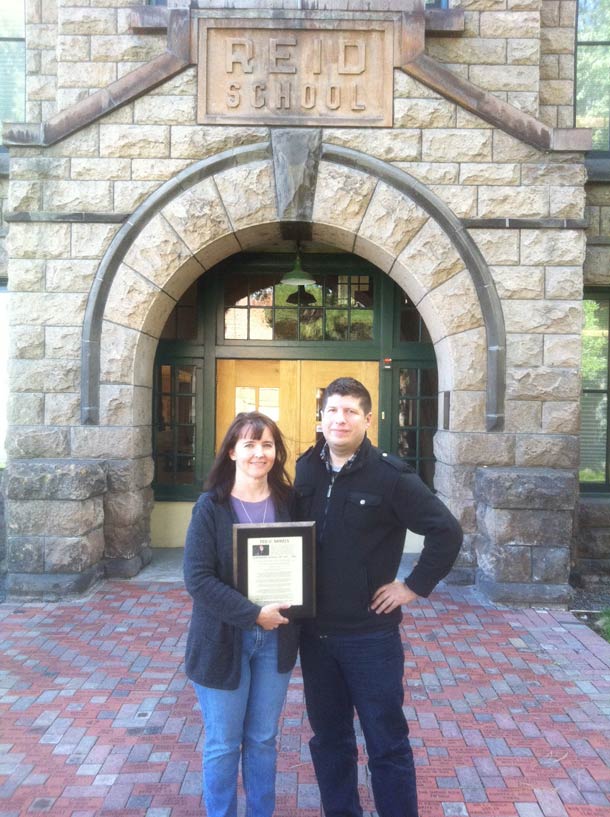 Above: Kelly Cannon-Miller of the Des Chutes Historical Museum in the historic Reid School and Kevin Sean Michaels hold a plaque commemorating Ted's filmmaking in Bend in the 1950's. Kevin presented the plaque to the museum, which will display it.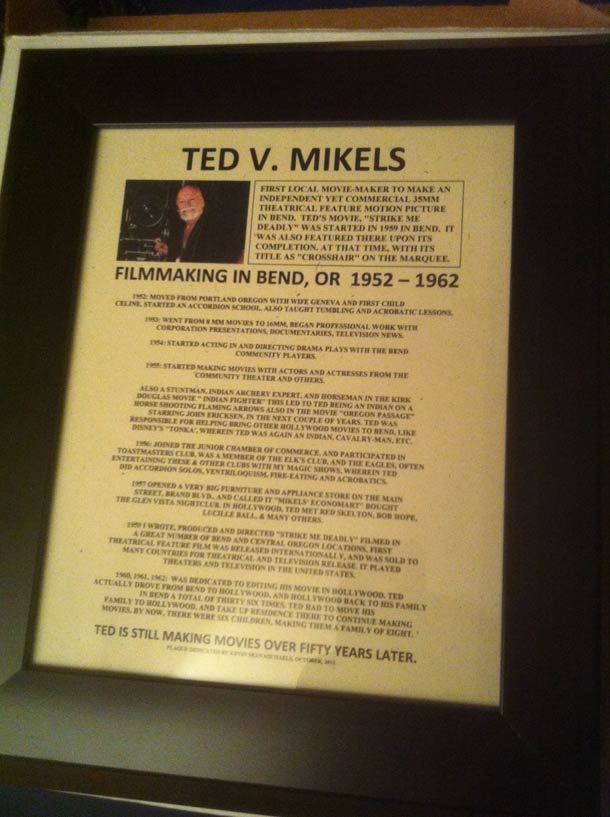 Above: closeup of the plaque, which announces that Ted was the "first local movie-maker to make an independent yet commercial 35MM theatrical feature motion picture in Bend. Ted's movie, 'Strike Me Deadly' was started in 1959 in Bend. It was also featured there upon its completion . . ."
We'd like to thank the people of Bend, and especially BendFilm and the Des Chutes Historical Museum, for their hospitality!
Meet Kevin Sean Michaels at San Francisco Documentary Festival and Flyway Film Festival
Director Kevin Sean Michaels is currently traveling in support of his latest film, the animated short Ingrid Pitt: Beyond The Forest. The short is playing at dozens of film festivals throughout the world, and Kevin will be at many of them! You may also get to meet crew members such as the precocious animator and film critic Perry Chen. Please be sure to check the official website for all the latest news.