Upcoming Events
Meet filmmaker Kevin Sean Michaels at Monsterpalooza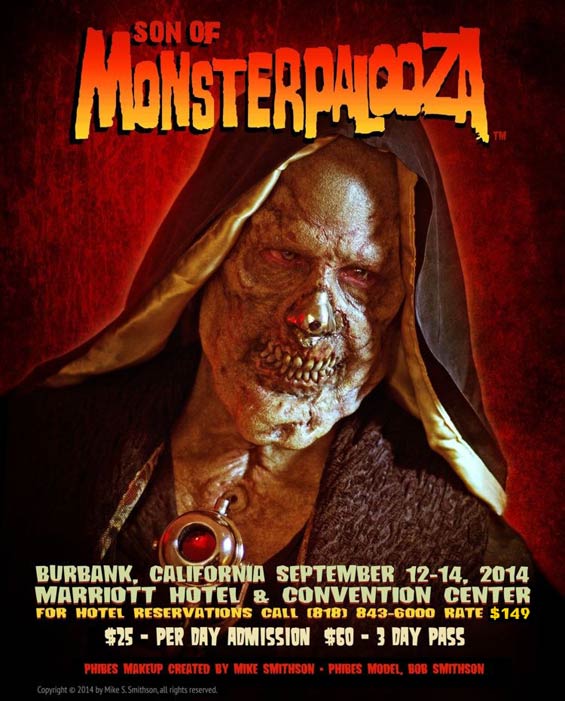 Monsterpalooza presents:
The Wild World of Ted V. Mikels
with Filmmaker Kevin Sean Michaels in person.
Sunday, September 14th, 2014 at 5:00 PM.
Independent grindhouse movie maverick Ted V. Mikels, who is celebrating his 60th anniversary making movies - wowed audiences with his own special brand of guts, gore, violence, and dark humor. From the grisly The Corpse Grinders, the early slasher epic The Astro-Zombies, to the far-out Girl in Gold Boots, Blood Orgy of the She-Devils and countless others, Mikels tells his story for the first time in The Wild World of Ted V. Mikels by award-winning documentarian Kevin Sean Michaels, director of Vampira: The Movie.
Ted shares stories of the William Castle-esque movie premieres that included nurses and ambulances on hand at the theaters to assist "scared-to-death" moviegoers. Plus, he reveals for the first time details of his private life in the sprawling Sparr Castle in California with a harem of women called the Castle Ladies!
Starring: Tura Satana (Russ Meyer's Faster, Pussycat! Kill! Kill!, The Astro-Zombies) and Ted V. Mikels. Narrated by John Waters (Pink Flamingos, Cecil B. Demented and Hairspray).